Fair Look – 6 months pack
₹14,940.00 Inc.GST
Fair Look is an Ayurvedic formula made from all natural herbs to give you fairer skin and enhance your skin tone. It is beneficial to remove sun-tan, minimize scars, blemishes, pigmentation, pimple marks and acne, helping to maintain a light complexion and a radiating glow on your skin. With ingredients such as Haldi, Chandan, aloe gel, lemon peel, Gulab Phool, Honey and more, the lotion also improves and provides natural looking healthy skin. The cream can be used on any exposed part of the body primarily on legs, arms, face and neck by both men and women.
Description
Description

Turmeric
Turmeric is an anti-oxidant, anti-inflammatory, anti-bacterial and antiseptic agent. The presence of curcumin in turmeric acts as an excellent exfoliating agent to beat early aging of the skin. Turmeric is used to fight and prevent acne, blackheads, besides disinfecting burns, cuts and other skin infections. It improves blood circulation, rids the skin of blemishes, pigmentation and other dark spots, reduces inflammation, patches and discolouration making it a widely used skin lightening agent.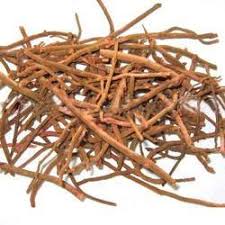 Manjishtha
Manjistha as an herb is very effective against skin infections that keep recurring, including acne. It takes care of pigmentation irregularities, including discoloration and freckles, promotes the healing of skin damaged due to infection or injury, accelerates the healing of scalds and burns. Manjistha reduces inflammation and itching, giving the skin an even tone and provides lustre and reddish tinge to the face. It cools and cleanses the blood and helps clear the skin of infections.
Sandalwood
Sandalwood or Chandan is a natural solution for skin whitening. Sandal in Fair Look Lotion works on rough surface and soothes the skin of rashes. It hydrates the skin sufficiently, reduces excess oil and shrinks pores, hence proving great for dry as well as oily skin. Sandalwood has excellent cooling effects which cures burns and rashes and reduces skin tan and eruptions. It has the ability to reduce freckles, acne marks and pigmentation spots, as well as under eye circles. It is known to tighten the skin, thus reducing the appearance of fine lines.

Aloe Gel
Aloe Gel in Fair Look Lotion keeps skin rejuvenating, hydrated and glowing. It also contains antibacterial properties that help in fighting pimples, acne, eczema, blackheads. It smoothens and strengthens the skin, by removing dead skin cells from its surface. It is an anti-aging, anti-oxidant, anti-bacterial agent used to treat and control acne and other skin infections. It nourishes dull and dry skin from within, makes the skin softer.

Lemon Peel
Being citric in nature, Lemon Peel is often used as an anti-microbial and sometimes as a bleaching agent, lightening tan, dark spots and blemishes. It works on maintaining the skin's pH balance and calm reddened or irritated skin. It works as a toner, clearing the skin of excess oil, impurities and dead skin; while promoting growth of new cells. Lemon Peel is also known to fight acne and add elasticity to skin.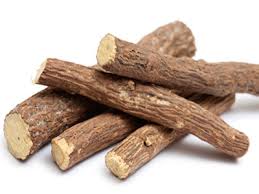 Yashtimadhu
Yashtimadhu or Liquorice enhances the penetration capabilities of active ingredients in to the skin that helps in skin tone. Liquorice in Fair Look Lotion helps in collagen formation that tightens the skin and makes skin younger. Not only is the liquorice extract an excellent natural skin lightening agent but it also helps diminish dark circles, lighten suntan, and other darkened skin due to scars etc. It is also good for those people who have oily or acne-prone skin.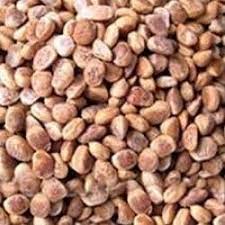 Chironji
Chironji Seeds are used to make skin fair and give the skin a glow. As an exfoliator, it improves the texture of the skin and reduces blemishes, relieves itching, rashes, and other skin related problems. The oil in Chironji is like a tonic; it moisturizes the skin and removes dark spots. It is good against pimples, acne and gives a flawless skin. It gets rid of dead skin cells, revealing the underlying skin and improves skin tone and colour.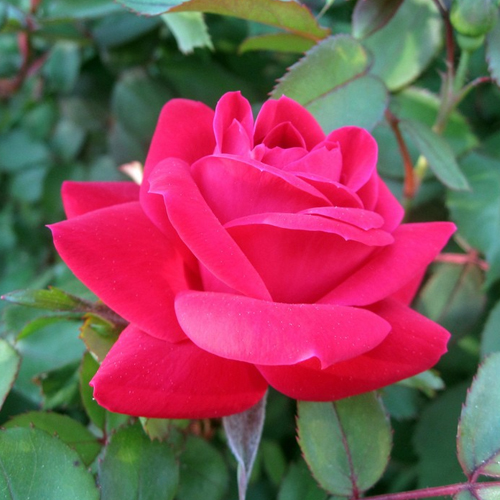 Gulab Phool
Rose Petals have been used since ancient times to perfume baths. Rose has antibacterial, antifungal and antiviral properties, making it ideal to topically treat a host of ailments including abrasions, burns and skin conditions. The fragrant flower helps rejuvenate and replenish skin, treat acne and acne-prone skin, reduce swollen spots or redness on your skin. As a natural astringent, rose helps tighten pores and restore suppleness for a glowing complexion. Rose removes dark circles, moisturizes the skin, acts as a sunscreen and removes dead cells.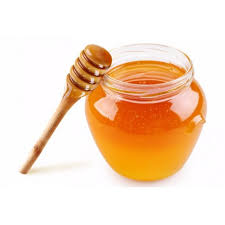 Honey
Honey possesses Anti-bacterial properties. Honey is an effective remedy for Eczema, Acne and other skin infections. It speeds up the healing processes and skin growth to minimize any healing scars, tough pigmentation, blemishes, clearing dry patches and sun-spots. Antioxidants in honey assure a smooth, supple and soft skin and delays aging. Apart from being an excellent cleanser, honey moisturizes the skin and at the same times provides instant relief from dry patches or oily overtones.