There is no one definition of beauty, so everyone has understood beauty according to their own. Some like dark skin color, some dark skin tone, some like light skin color. While people often take sunbaths to get a dark complexion, some use products available in the market to clear the complexion.
If you are also troubled by uneven skin tone and want to combat this irregular darkening, then this post is for you. Because here we are telling you about such natural homemade face packs which will give an even tone to your skin. These natural ingredients are rich in antioxidants and nutrients which prove to be helpful in getting rid of skin pigmentation disorders. So let's know about those Homemade Natural Face Packs, which are effective in even toning the skin. Do you know that you can remove uneven skin tone with these tips while sitting at home
Tomato, Lemon Juice, and Honey Face Pack
Tomato, lemon juice and honey are helpful in removing blemishes from the face. Mix them and leave it on your face for 15 minutes. Then wash. The difference in the complexion of the face will start to be seen clearly.
Turmeric Curd Face Pack
Both turmeric and curd are considered best for the skin. Curcumin present in turmeric powder reduces blemishes. At the same time, the lactic acid present in curd acts as a protective layer on the skin. Use curd and turmeric face pack at least 4 times a week, it will start improving your complexion. And wash the mouth with water. To make this face pack, mix a pinch of turmeric powder in 2 teaspoons of curd. Apply this mixture on your face and let it dry for 20 minutes. Massage the face with a little water and then wash the mouth with water.
Besan Face Pack
Besan is commonly used for ubtan in our homes. It also helps in improving the texture of your skin. Using besan(gram flour) with curd will eliminate blemishes, even wrinkles on your face. Take one tablespoon of curd, add a pinch of turmeric to it and apply it on the face. Leave it for about 15 minutes and then wash the face with cold water.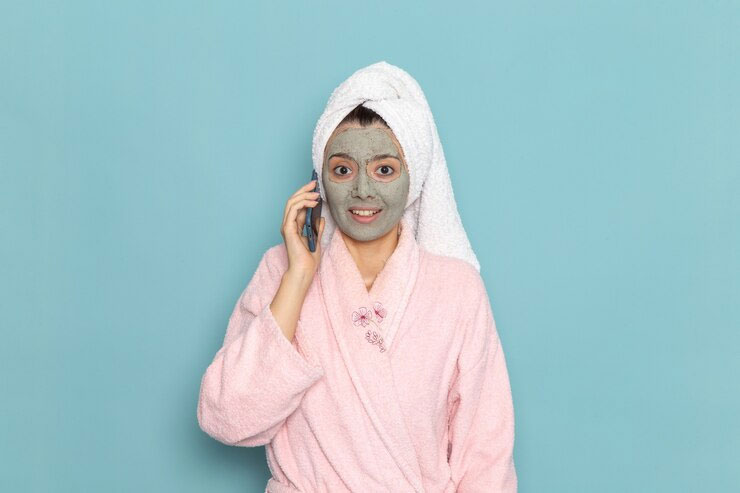 Sandalwood Powder Face Pack
Sandalwood is known for its properties to improve the complexion and cool the skin and it also makes the skin youthful over time. It acts as an effective blood purifier and also gets rid of dark patches and blemishes. You can apply it once or twice a day until your skin changes. Make a thick paste by mixing 2 teaspoons sandalwood powder with rose water. Apply the paste on the problem area and wash it off with lukewarm water after 30 minutes.
Orange, Milk and Honey Face Pack
Orange peel contains citric acid, which has bleaching properties and also helps in improving the complexion of the skin. It also gets rid of dark patches and pigmentation. If you do not have fresh orange peel, you can also use its peel powder. Apply this thrice a week until you see a change in your skin. Mix 1 teaspoon lemon juice, honey and milk in 1 teaspoon orange peel powder. Apply this mixture on the problem area or all over the face. After sometime wash off by massaging in circular motion.
Tomato, Oatmeal and Yogurt Face Pack
Like lemons, tomatoes and yogurt also act as natural bleaching agents. Oatmeal acts as a gentle skin scrub. To get rid of pigmentation quickly, you can use it daily. Make a thick paste by adding 2 tsp oatmeal and tsp curd to tomato juice. Apply this mixture on the problem area and leave it for 20 minutes. Wash off after 20 minutes while exfoliating the skin in gentle circular motions with light hands.
In case your are looking for a completely natural and 100% safe Ayurvedic Solution for skin care, your should give Fairlook a try. Follow the exact procedure and see how it helps you in skin care. For more skin related tips in hindi, do read our blogs on telecart.in.